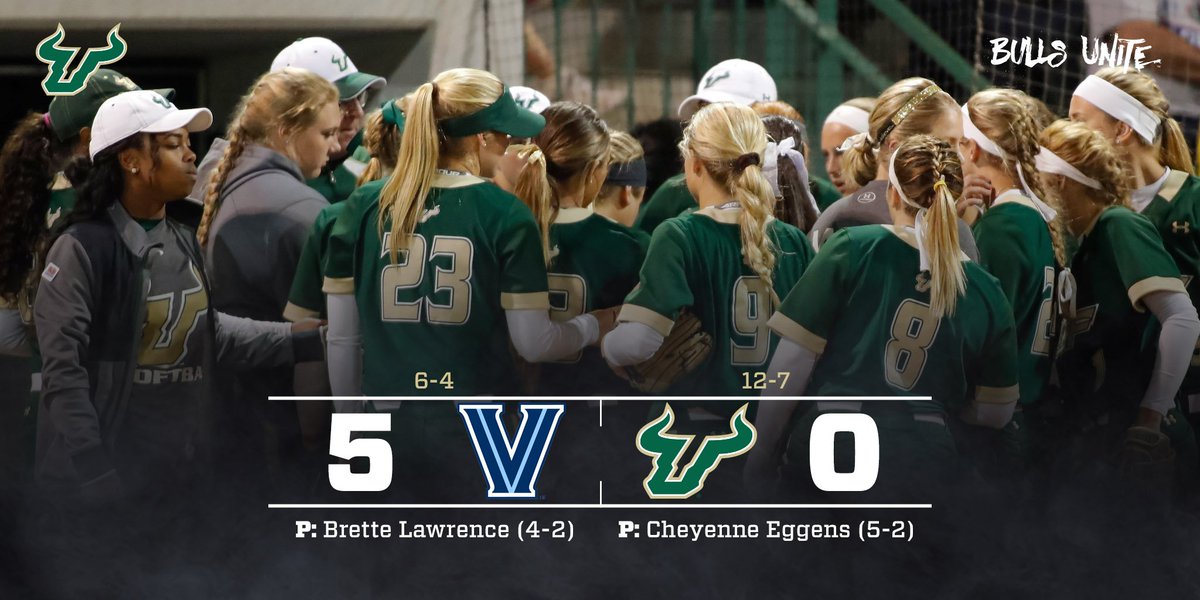 The Bulls, 12-7, fell 5 to 0 to Villanova in the final day of the Under Armour Invitational Tournament. The offense managed just 2 hits and I have some questions on players that were either taken out of the game or just have not played in forever. 
Villanova went ahead 3 to 0 in the 5th and then made it 5 to 0 in the 7th. USF managed just 2 hits in the game, from AnaMarie Bruni and Sam Worrell, as the Wildcats shut down a USF offense that is missing some key players. Kristen Wycokoff went 0 for 1 before leaving the game. I didn't see what happened, but she did not return. Wyckoff was 9 for 14 this weekend with 3 runs scored, 3 walks drawn and 6 steals. She was the spark plug, but left the game.
Two others are still missing. Mia Fung has not played since 2/16 and there has been no word about her status despite reaching out to USF. Astin Donovan has not played in a game since 2/16, but did pinch hit twice this weekend. Possibly she was hurt and is getting close to returning? Then Kalen McGill did not play all weekend. In the image, from USF athletics above, she is on the left and is not in uniform, so I guess she was not available to pitch today.
Back to the game, Cheyenne Eggens (5-2) went 5 innings, allowing 6 hits, 3 runs, walking 1 and striking out 3 batters. Susan Wysocki went 1.1 innings in relief, allowing 4 hits, 2 runs, and walked 1 batter in relief.
The Bulls will host Boston College (5:30 PM) followed by Penn (7:45 PM) on Wednesday night as they try to bounce back.