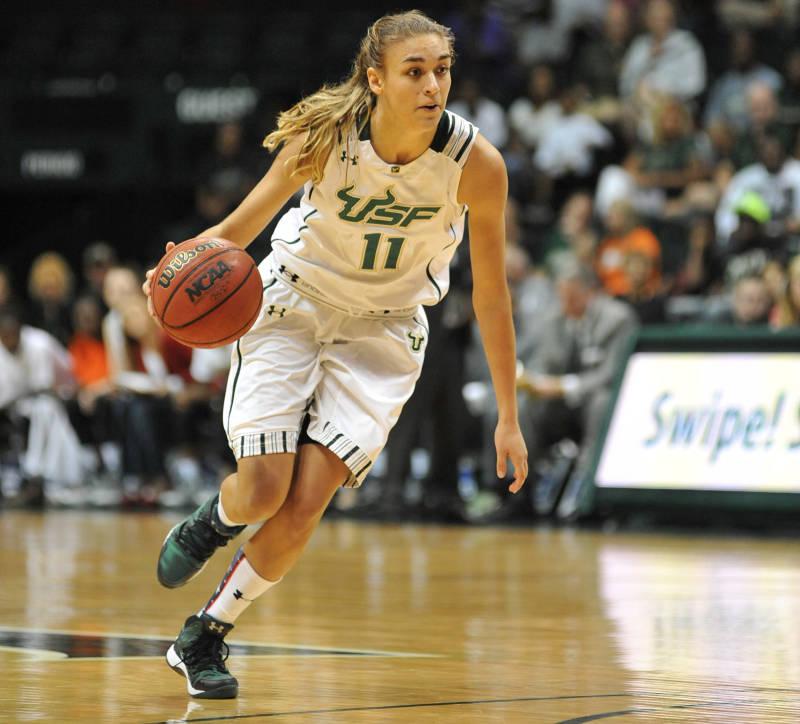 It is senior day for the Bulls as they suit up for the last time in front of the home crowd for the regular season. Coach Fernandez will be honoring 4 seniors on this special day.
Guard/forward Ariadna Pujol (Mataro, Spain), forward Paige Cashin (Newark, OH), center Katelyn Weber (Little Rock, AR), and center Nancy Warioba (Kisumu, Kenya), will be honored before the regular season finale against Uconn. Each player has contributed over the years and has helped the program reach high levels of success during that time.
Over the past 4 years, USF has compiled a record of 96-39 (53-16 in league play) and has made two NCAA tournaments and one WNIT appearance with a chance to go to their third NCAA tournament after the end of this regular season. They have all contributed to the great success the program has been apart of over the past few years and there is more ahead.
Thank you to all the seniors for everything you have done during your USF careers. Go Bulls!