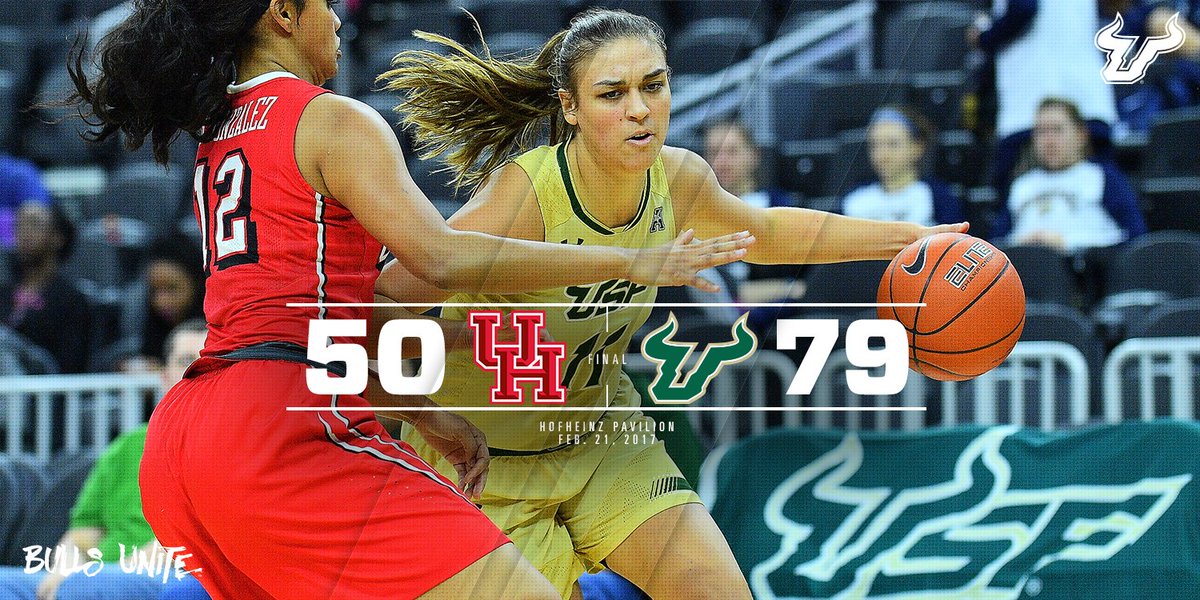 The Bulls, 21-6 (10-4), won 79 to 50 in a nice bounce back victory over the Cougars to snap that 2-game losing streak. USF had entered this game in a funk, but they woke up and took care of business. 
In the first half, the Bulls were up 39 to 27 as the offense got going early. The Bulls shot 46% from the floor while holding Houston to just 34%. USF won the rebounding battle at 26 to 17 as Kitija Laksa led the way in the opening 20 minutes with 14 points. It was a solid start after losing their last two games and stumbling just a bit down the stretch.
In the second half, the Bulls extended their lead and never looked back as they rolled past Houston. This was a game the Bulls really needed. The Bulls shot 45% from the floor while holding the Cougars to 33%. USF held the edge at 12 for 16 from the free throw line compared to 3 for 8 for Houston and dominated with 40 points in the paint compared to 18. USF also won the rebounding battle at 51 to 34. This was a dominating win that the Bulls really needed.
Ariadna Pujol had 24 points and 14 rebounds in a monster game. Laia Flores had 10 points, 9 rebounds, 9 assists and 2 steals while Tamara Henshaw (both dealing with ankle injuries), had 3 points, 10 rebounds, and 2 steals. Laksa had 24 points (4 for 13 from 3-point range), 2 rebounds, and 2 steals. Maria Jespersen had 12 points and 6 rebounds to round out the Bulls in this game.
Serithia Hawkins had 16 points and 10 rebounds to lead Houston.
The Bulls will head to Tulsa on Saturday (game begins at 3 PM) as they try to build a late winning streak before facing Uconn to end the regular season.