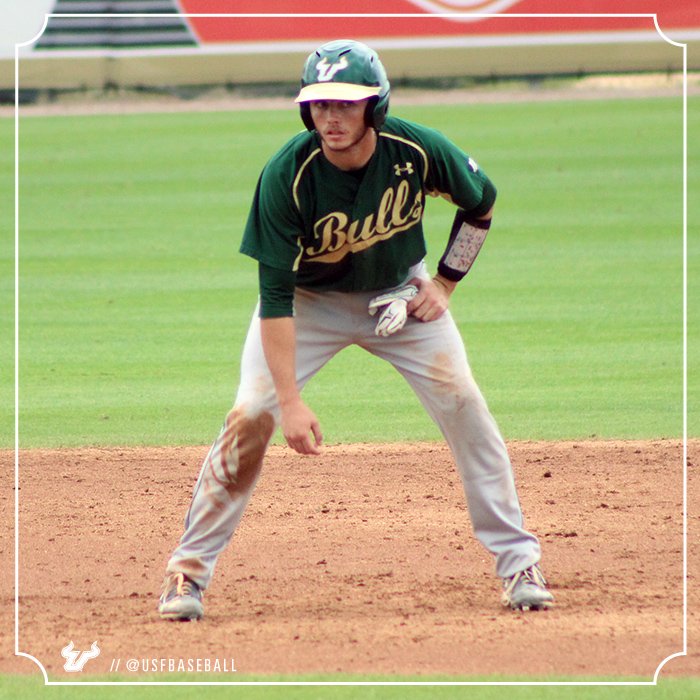 The Bulls, 19-21 (4-5), fell 7 to 5 in 5 innings (rain) to Houston, dropping the series 2 games to 1. USF had a chance in this game and was able to tie it late, but Houston took a late lead and the rained ended any chances for a continued game (USF had to travel back to Tampa). 
In the first, the Bulls were down 1 to 0 early after they got out of a bases loaded jam to start the game. In the 2nd, Houston added another to make it 2 to 0. In the third, Garrett Zech was able to score on a throwing error to make it 2 to 1. Luke Maglich then singled home Duke Stunkel Jr. to make it 2 to 2. In the bottom of the inning the Cougars retook the lead, going up 3 to 2. In the 4th, Houston extended their lead to 7 to 2 before the rain delay took place. In the 5th, the Bulls scored 3 runs to make it 7 to 5 but that would be as the second lightning delay of the game ended it short.
Garrett Zech was 2 for 3 in the game, scored 2 runs, and stole a base. Luke Maglich was 1 for 2 with an RBI, drew a walk, and scored a run. Luke Borders was 1 for 3.
Joe Cavallaro went 3.2 innings, allowing 6 hits, 5 runs, walked 2 batters and struck out 7 batters. Dylan Burns went a third, allowing a hit, 2 runs, and walked a batter. Cavallaro and Burns just could not slow down the Houston offense in this series finale that was ended early due to the weather.
The Bulls will host FIU on Tuesday night at 6:30 PM as they take a quick break from AAC play. Time to shake this one off, get back to Tampa, and get back in the win column before they return to conference play next weekend.