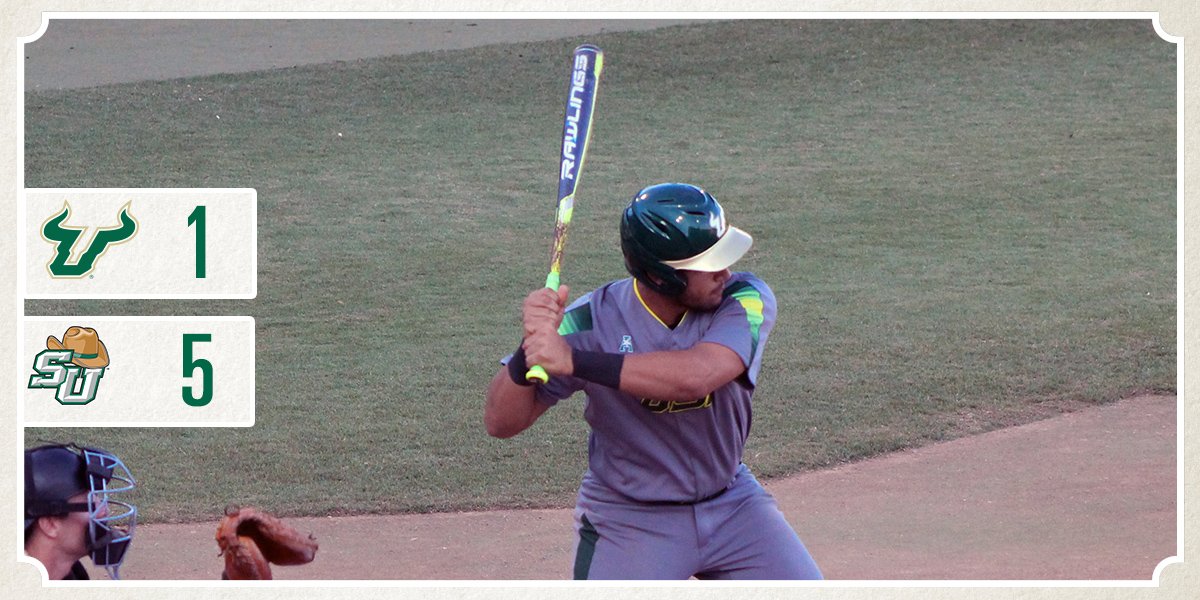 The Bulls, 15-14 overall, fell 5 to 1 on the road tonight to the Stetson Hatters. USF had one bad inning and could not recover on the road as they drop another game. 
In the first inning, the Bulls went up 1 to 0 on a David Villar RBI double. In the bottom of the 2nd, the Hatters made it 4 to 1 as the jumped on Michael Clarkson, being aided with two errors from the USF fielders. In the third they extended it to 5 to 1. That would be it for either side in the game on offense with the Bulls (no Luke Maglich in the order) struggled late to get anything going. It was just not their night on the road.
Kevin Merrell was 2 for 3, scored a run, and stole a base. Coco Montes was 2 for 4. David Villar was 1 for 4 with a double and drove in the lone run for the Bulls in the game. Joe Genord was 1 for 4 with a double as well. Again, they just didn't have enough going against the Stetson pitching. The young order could not muster anything late (no Chris Chatfield either, not sure what's going on).
Michael Clarkson (0-2) went 5 innings, allowing 5 hits, 5 runs, 1 walk and struck out 5 batters on 97 pitches (61 for strikes). Clarkson had one bad inning, but did recover to go 5 innings. Brad Labozzetta went 3 innings in strong relief, allowing a hit, one walk, and struck out 5 batters. It wasn't the worst night for the pitching staff, but that one inning ended their night.
The Bulls will return home starting Friday to take on Memphis beginning at 6:30 PM in the first of three games. Time to return home, regroup, and get back after it. League play is what counts right now.