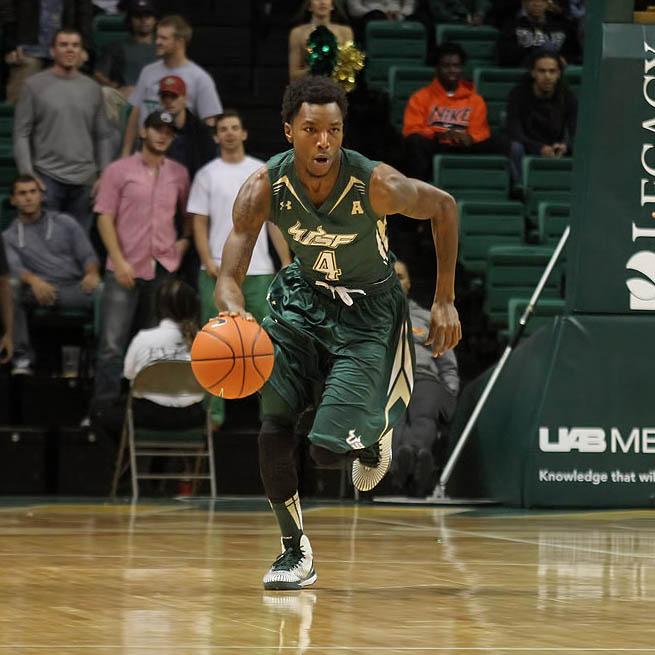 The Bulls fell 67 to 57 to Detroit today, dropping their overall record to 5-3 on the year (2-game losing streak now). USF was down at the half and had to rally late in the 2nd half to come within a point of the Titans. But in the end, USF would go cold from the field in the final minutes as Detroit held on for the win. 
USF shot 41% from the field for the game. They were just 5 of 19 from 3-point range, 26% (4 of those threes came from Corey Allen Jr.). The Bulls were also just 12 for 20 from the free throw line (60%) as they continue to struggle from the charity stripe. They held the rebounding margin 33 to 27 in the game, but committed 16 turnovers in the game. Those 16 turnovers led to 25 points for Detroit as the Titans took advantage of the sloppy play of USF.
Nehemais Morillo had 11 points and 6 rebounds. Chris Perry had 7 points and 7 rebounds. Corey Allen Jr. kept USF in the game the entire way. He scored a team high 26 points, 5 rebounds, 2 assists and added 2 steals as he hit from all over the field in this game. Anthony Collins had 6 points and 4 assists (3 turnovers). He didn't hit his first field goal until late in the 2nd half. Bo Zeigler, playing in front of his hometown and father (assistant for Detroit) he had just 4 rebounds and committed 4 turnovers in a rough homecoming for him. Ruben Guerrero had 4 points and a rebound (interior players struggled so much in this game). Troy Holston went 0 for 5 from three point range, in his action since hurting his ankle a few games ago.
Corey Allen was the only offensive threat for USF in this game. Anthony Collins was quiet for more than half the game. Perry struggled to get going. Jaleel Cousins and Ruben Guerrero were non-factors inside the paint as well. It just wasn't a great day for the entire time aside from Allen keeping the Bulls in it for most of the afternoon. USF will host Georgia Southern on December 15th at 7 PM in the Sun Dome (full 10 days off).